ARA-pro was developed to centrally register alarm information reported by alarm dialers from multiple locations. From the central point, pre-programmed duty rosters are used to call up one or more service staff by pager or mobile telephone with SMS or spoken messages. The system can also be used for local alarms on PCs. The extensive logbook function registers all relevant alarm information from the moment the call is received until the moment the report is accepted.
ARA-pro consists of a Windows-compatible software package and one or more telephone line interfaces for receiving the alarm information and forwarding it to the service staff. ARA-pro can receive alarms from virtually all brands of alarm dialers.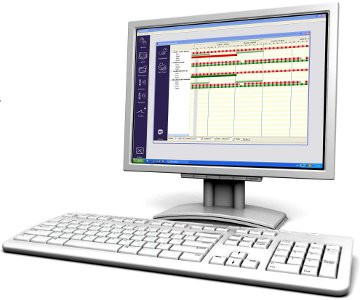 Product Features
Alarmoproepen aan de hand van dienstrooster van servicemensen.
Alarmdoormelding middels spraak, SMS- of semafoonbericht.
E-mail rapportage van alarmen.
Alarmontvangst van vrijwel elk fabrikaat telefonische alarmmelder.
Alarmontvangst middels Dupline I/O systeem direct aan ARA-pro.
Alarmontvangt uit koppeling met Priva Office, WebEasy en Hoogendoorn klimaatcomputer.
Alarmontvangst uit andere PC applicaties zoals SCADA (via IP-koppeling).
Altijd een actueel alarmoverzicht van al uw technische installaties.
Alarmstatusweergave op foto's of kaartjes van de applicaties.
Instelbare urgentieniveaus van alarmen.
Acceptatieprocedure voor alarmontvangst.
Uitgebreid logboek met filter- en rapportagemogelijkheden.
Verwerking van 24-uurs controlemeldingen uit telefonische alarmmelders.
Uitval van ARA-PC wordt autonoom gemeld door lijninterface.
Geschikt voor Windows7 en Windows8.
The principal technical features
Compatible with incoming alarms from virtually every brand of alarm dialer
Continually updated overview of alarms
Call-ups from duty rosters
Categorization of people into service groups
Categorization of alarms into urgency levels
Alarm forwarding using SMS text messages or pager (country-dependant)
Optional speech synthesis for alarm forwarding using spoken messages
Acceptance procedure for incoming alarm
Alarm process logging from occurrence to repair
Non-standard protocols as an optional extra
Extensive logbook with filtering and reporting capabilities
Processing of 24-hour verification reports
Autonomous report of ARA-PC failure through line interface
Possibilities for linking to systems such as SCADA (DDE)
Possibilities for linking to Priva Office, WebEasy and Hoogendoorn
Order ARA-pro
Experience shows that we need more information about your business process to assess whether the ARA-pro is suitable for this. That is why we advise you to contact our sales department before ordering an ARA-pro.