Octalarm Connect
The service Octalarm Connect ensures that calls via mobile networks and/or VoIP are available immediately for low, fixed costs per month. The VoIP call connection is guaranteed via a double executed secure server of Adesys. You can easily activate the supplied SIM card during the setup wizard. As a result, no firewall issues (VPN) occur and no manual email settings (SMTP) are required. Herewith, the alarm dialler works out of the box.
Various subscription forms
We offer different subscription types (one fixed price per month; flat fee):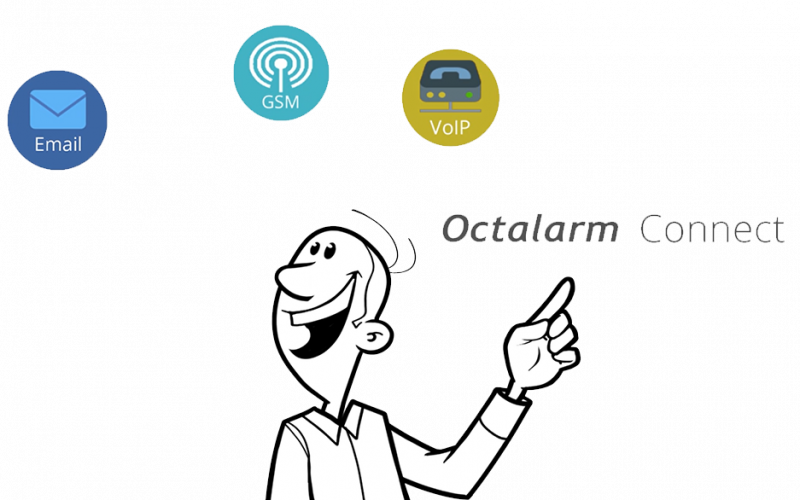 Octalarm Connect
For contact-controlled alarms (Touch and Touch Pro)

Connect (GSM and VoIP): € 14,95 excl. VAT
VoIP only: € 8,95 excl. VAT
Octalarm Connect XL
For network controlled alarms via Octalarm Link (Touch Pro and ARA-Pro Next)

Connect XL (GSM and VoIP): € 19,95 excl. VAT
VoIP only XL: € 13,95 excl. VAT
With VoIP only, customers can use our VoIP telephony in all countries where we do not have GSM coverage.
The difference between Connect and Connect XL is is in the number of messages that can be called out. Connecting with process computers automatically results in more alarm messages, so a larger bundle is needed.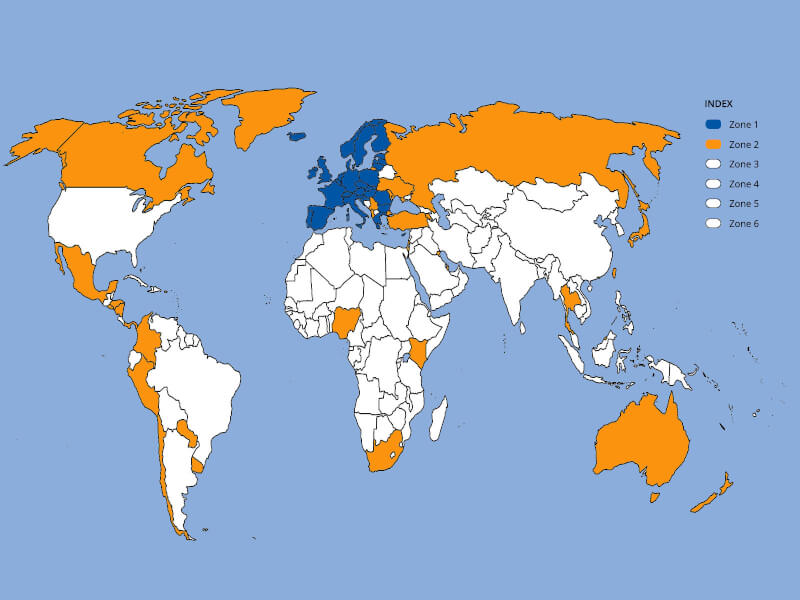 Where Octalarm Connect has coverage
Octalarm Connect has coverage in Europe (zone 1; blue area) and in Australia, New Zealand, Russia, Japan and some countries in South America and Africa (zone 2; orange area). Download overview 'Where Octalarm Connect has coverage' 
However, when 2G and 3G are switched off in the country concerned, as for example in the United States, the Octalarm should call over 4G using VoLTE. This is not possible with KPN's current M2M sims. KPN is considering the roll-out of VoLTE on these SIM cards, but it is not yet clear when this will start. More information on the global VoLTE roll-out
Octalarm Connect in a nutshell
Connect versus VoIP only: basic and XL variant
With Connect direct redundancy: GSM and VoIP calling arranged in one go
VoIP only specially for customers who want to call with their own SIM card, do not have their own VoIP provider, but do want to be redundant via VoIP
VoIP only for countries where our GSM SIM card has no coverage
Basic variant Connect and VoIP only for contact-controlled alarms (Touch and Touch Pro)
XL variant Connect XL and VoIP only XL for network-controlled alarms (Touch Pro and ARA-Pro Next)
Fast and reliable operation
All-in service for reliable mobile phone and/or VoIP calls with KPN SIM card and Adésys servers monitored 24/7
All settings set by default: fully configured and ready for use out of the box
Always connected for (automatic) software updates
No problems with firewalls (VPN)
No manual settings needed (SMTP)
Risk limitation by 24/7 secure double servers from Adésys
24/7 server monitoring
Call connection through duplicated secure servers from Adésys: when a server fails the other server automatically takes over, without you even noticing
One fixed price per month (flat fee)
No extra data or call costs
No extra costs for VoIP
No surprises afterwards
Can be cancelled after 1 year (monthly)
Payment per month by automatic collection with end customer (activation by creditcard)
First 2 months only €1,- excl. VAT
Product information and explanatory files
General terms and conditions
Frequently Asked Questions (FAQ's)
Is your question not listed?
Please do not hesitate to contact our helpdesk. They can be reached on Monday to Friday from 8:30 am to 5:00 pm on telephone number +31 174 794024 or by Email at helpdesk@adesys.nl.
Related products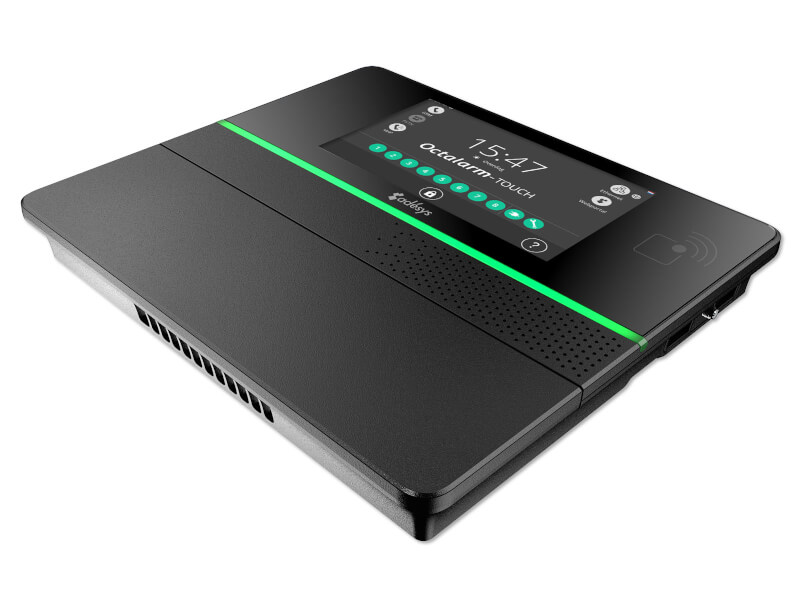 Octalarm-Touch
Alarm dialler with the latest technologies for monitoring critical technical processes to prevent damage and production loss.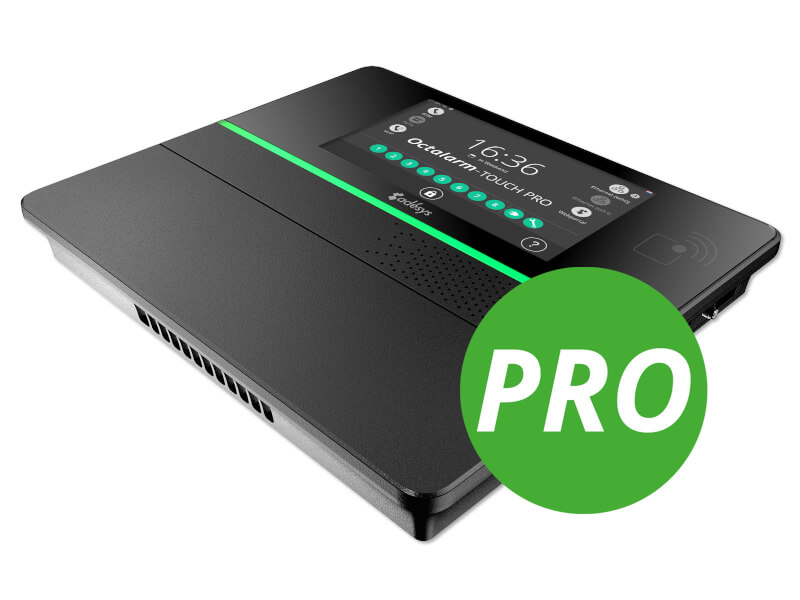 Octalarm-Touch Pro
Alarm dialler for network controlled alarms via the Adésys standard "Octalarm Link". For registration of large numbers of alarms via separate network interface.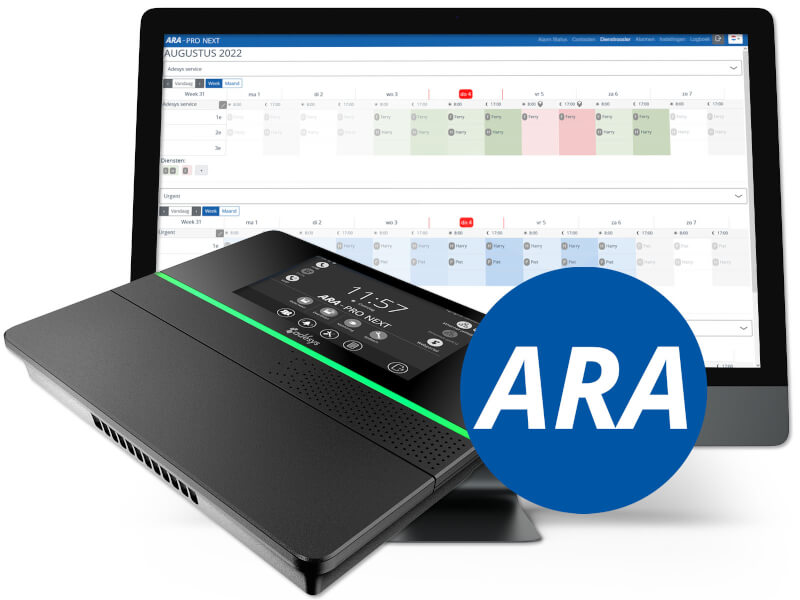 ARA-Pro Next
Monitoring multiple technical installations with clear alarm handling for large numbers of alarms with a duty schedule for service people.