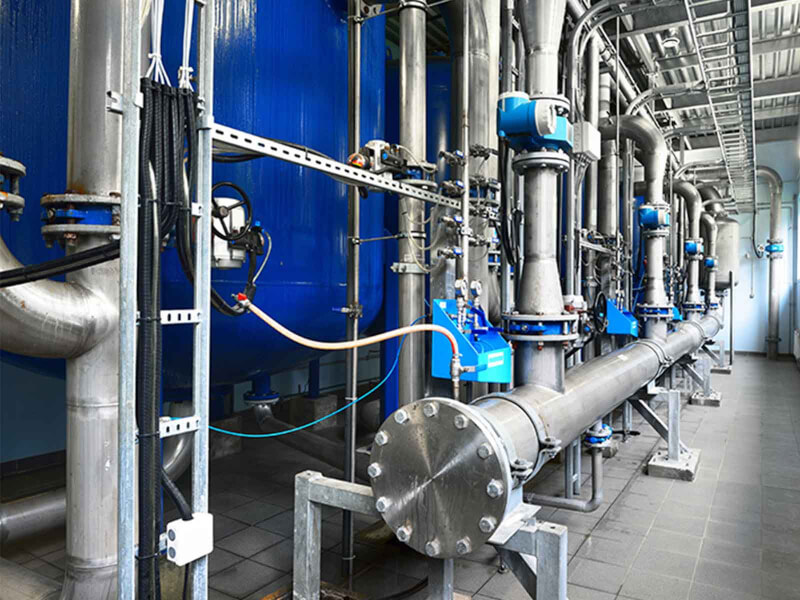 Measurement and alarm solutions for Water Management
Monitor your water purification plants, pressure sewage systems and pumping stations
All of us have to be able to rely on the control systems used in pumping stations. Malfunction or erroneous operation can easily result in flooded land, contaminated water or long-term damage to the environment, with considerable claims as a consequence. Waiting for the complaints from angry citizens naturally is not an option. In case of errors or total malfunction, the manager must be informed immediately.
Pumping system failures reported directly to the master station, smartphone or pager
Communication between pumps and the SCADA master station
Power failure in pump station reported by built-in standby power supply
SCADA system monitored by watchdog function
Local alarm in pumping station possible via buzzer and flashing light
Do you still monitor your processes with an …
... Modalarm-T, Octalarm-T, Severa modem of Severa Steady Connect?
These diallers are maybe more than 15 years old and no longer guarantees a reliable alarm. Electronics are aging, the risk of failure increases and it is impossible to predict when the detector will fail. Waiting for this to happen will lead to a situation in which you will be temporarily without alarm and risk financial and emotional damage. That is of course not an option!
'It still works' shouldn't be a reason to have your assets, with a value of many thousands or even millions, protected by equipment that may be 15 years old or even older.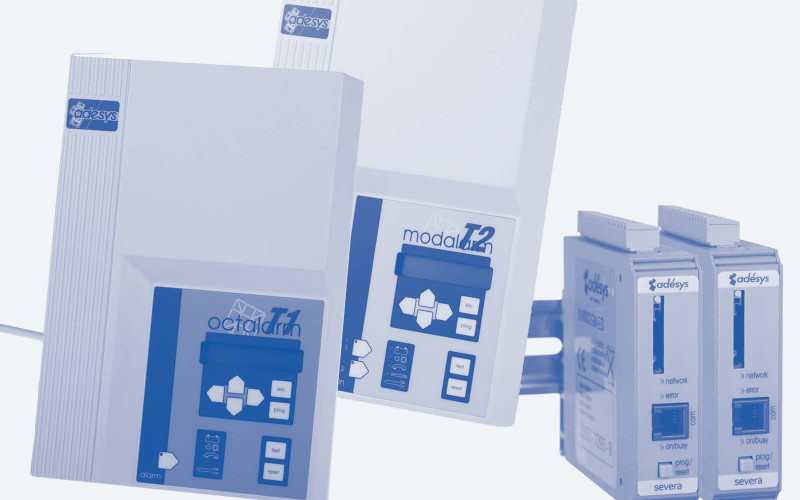 ... Octalarm-IP, Modalarm-IP, SV 3G alarmmelder, SV 3G Weblogger or SV 3G modem?
As of January 2022, the 3G network in the Netherlands will NOT be supported by Dutch telecom providers. In the UK, Vodafone and EE have both announced that they will close their 3G network next year (2022) and BT Group has announced that 3G services will be phased off for all EE, BT Mobile and Plusnet customers by 2023. Our diallers have an automatic fallback to 2G. However, because all installations with a 3G GSM module fall back to the 2G network at the same time, the communication speed/coverage will decrease drastically. This may cause communication problems for installations with a 2G and 3G module.
In addition, the 2G network in the Netherlands will be discontinued in April 2025 as well. No official phasing out data has yet been released by UK providers such as BT, Vodafone, EE (BT), O2 and Three. According to news sources, a phase-off period from June 2023 to 2025 is mentioned. We recommend you to contact your provider for clarity in your 2G and 3G delivery guarantee. After the networks expire,
alerts with the SV line in 3G version will only be possible via the fixed internet (the 4G versions of the SV line will continue to operate).
For the Octalarm-IP and Modalarm-IP, alarms can only be sent via an analogue connection (PSTN) and fixed internet. The GSM versions of these diallers no longer work.
All Severa, Modalarm-T GSM versions and Octalarm-T GSM versions will no longer work.
In order not to jeopardise the safety of your technical processes, these diallers must therefore be replaced (possibly prematurely) by Q1 of 2025 at the latest.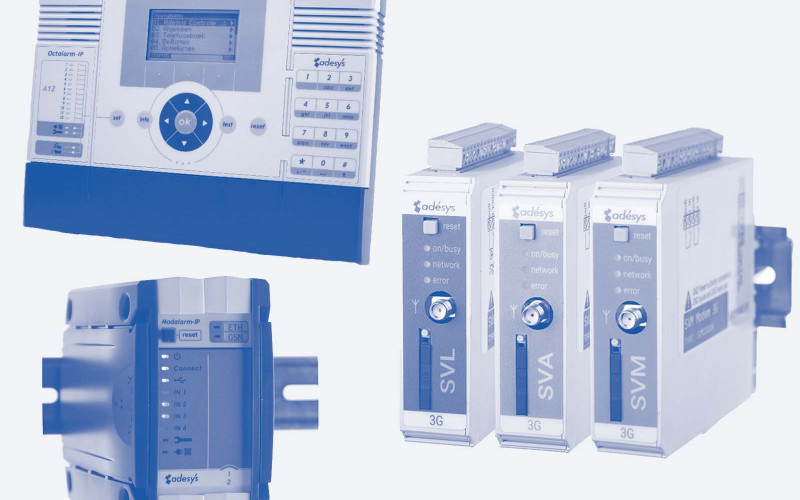 Testimonials: the floor is up to the customer
Pressure sewage system
Monitoring of mini-pumping stations in pressure sewage systems is something Adésys specialise in. We do that in collaboration with pump suppliers who realise pressure sewage projects commissioned by councils and regional water authorities. Thanks to their compact design, our favourably priced SVA alarm device and SVM modem can easily fit into the often compact control panels of mini-pumping stations.
The fact that Adésys design their own alarm diallers and modems also means that they can be modified for specific applications. This often involves links to specific PLCs used in sewage pumping station control panels. Among others, such customised versions have been developed for Xylem, Mous Waterbeheer, Interact and YP Your Partner.
The latest development in this respect is the SVA-X16 pumping control with 4G module. This device is used to replace Radius controls. It both communicates with the main pumping station and controls local pumping station, thus eliminating the need for a PLC!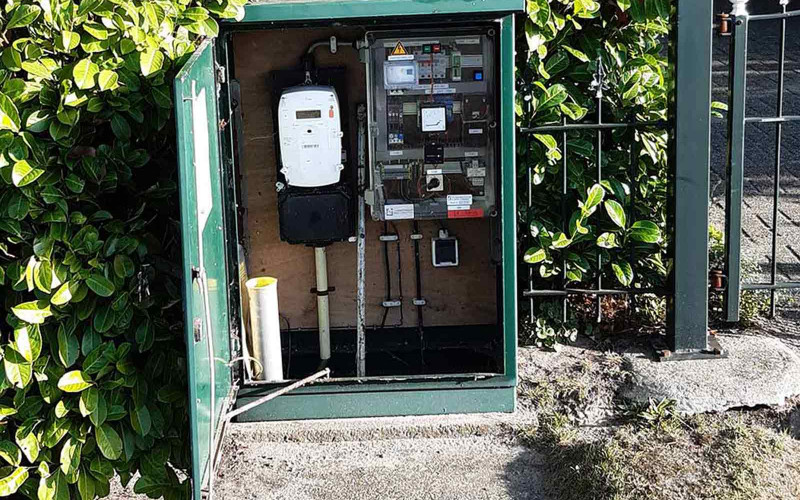 Drinking water
Monitoring drinking water companies' pumps guarantees the supply of drinking water to businesses and households. Many large companies in this field, such as Evides, Brabant Water and Oasen have trusted in the reliability of Adésys alarms for years now. Would you like to know what we can do for you?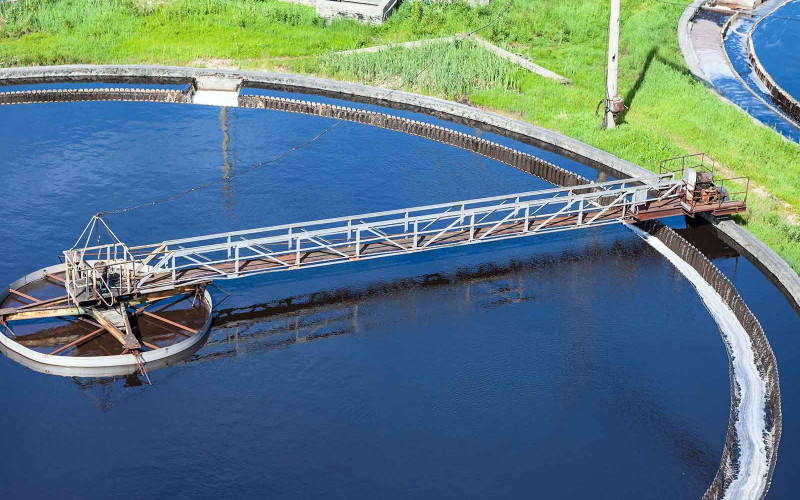 Surface water management
Adésys has a long tradition of collaboration with regional water authorities in the Netherlands. Monitoring the larger pumping stations and waste water treatment plants guarantees a sustainable water management programme in both urban and rural areas.
Modern modem technologies are used to transmit the important data to the main pumping stations. These data can subsequently be analysed to aid water policy making. To improve safety levels, Octalarm alarm diallers are often used as a back-up in situations where the data are transmitted between the pumping station and the SCADA master station via DSL connections. Would you like to know what we can do for you?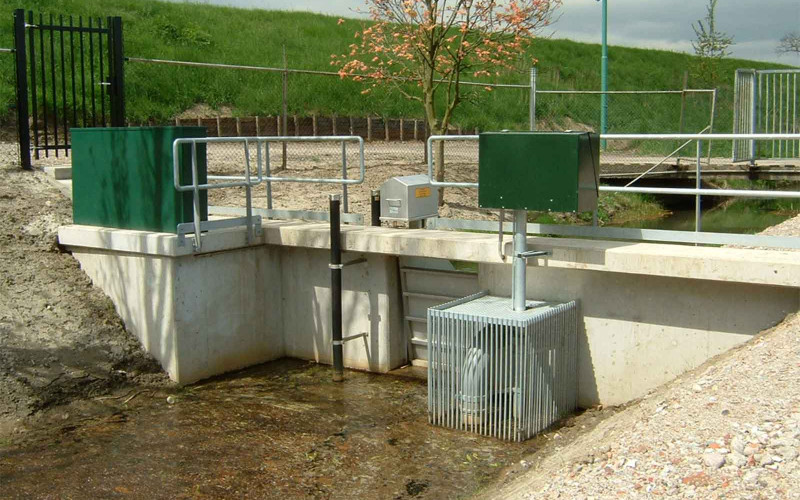 Don't miss relevant information about alarms and telecom network changes
Subscribe to our newsletter and receive regular updates about specific alarm products or developments for water management. We take your privacy seriously and therefore point out our privacy statement. After registration you can unsubscribe at any time by clicking 'unsubscribe' in the footer of each newsletter.
Sign up for our newsletter
Insight into your water quality and quantity management system
Our alarm diallers and modems are used in the water management sector for the monitoring of sewer systems and waste water treatment plants, and for drinking water (water quality) and surface water (water quantity) management.