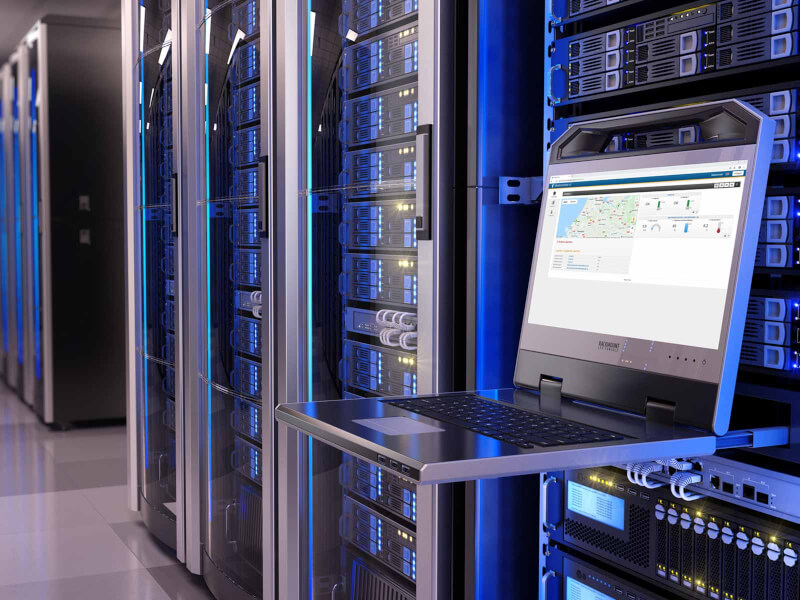 Communication solutions for building management systems
The convenience of a remote management and alarm system via 4G or fixed internet.
The climate of virtually every building is controlled by a building management system. Office blocks, shop premises, universities and schools alike, they all have climate control. These systems are installed, by installers working in the sector, and adjusted to meet the customer's requirements.
Installing, configuring and handing over the system is not where the installer's job ends, however, as the situation may change. Maintenance and further optimisation of the system are crucial to maintaining an optimum climate in the building. It is essential that this is done as efficiently as possible, especially if the budget is tight. Remote adjustment and management can help!
Communicates with building management system via wireless 4G or fixed internet
Alarm situations in the building management system are reported via sms and/or email
Power failure in the building is reported by built-in standby power supply
Do you still monitor your processes with an …
... SVM-X56 3G, SV 3G alarmmelder, SV 3G Weblogger or SV 3G modem?
As of January 2022, the 3G network in the Netherlands will NOT be supported by Dutch telecom providers. In the UK, Vodafone and EE have both announced that they will close their 3G network next year (2022) and BT Group has announced that 3G services will be phased off for all EE, BT Mobile and Plusnet customers by 2023. Our diallers have an automatic fallback to 2G. However, because all installations with a 3G GSM module fall back to the 2G network at the same time, the communication speed/coverage will decrease drastically. This may cause communication problems for installations with a 2G and 3G module.
In addition, the 2G network in the Netherlands will be discontinued in April 2025 as well. No official phasing out data has yet been released by UK providers such as BT, Vodafone, EE (BT), O2 and Three. According to news sources, a phase-off period from June 2023 to 2025 is mentioned. We recommend you to contact your provider for clarity in your 2G and 3G delivery guarantee. After the networks expire, alerts with the SV line in 3G version will only be possible via the fixed internet (the 4G versions of the SV line will continue to operate). In order not to jeopardise the safety of your technical processes, these diallers must therefore be replaced (possibly prematurely) by Q1 of 2025 at the latest.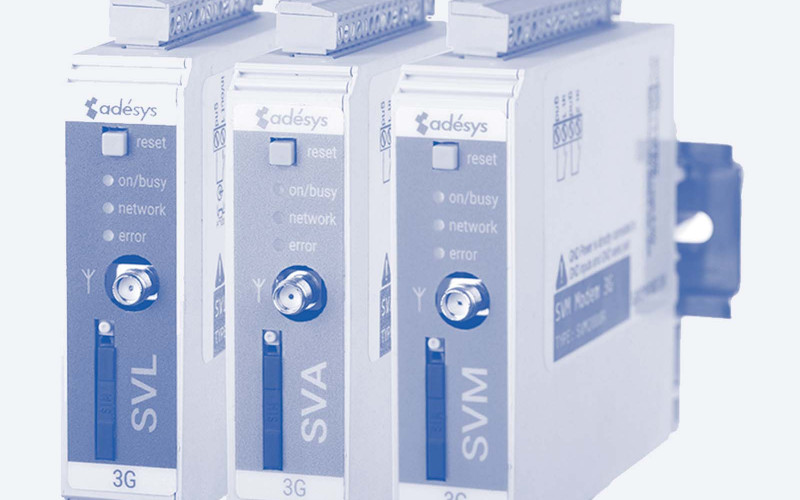 Remote configuration and management of your building management system
Moving with the times: from dial-up connection to access via internet
The first form of remote management was via dial-up connections to the BMS. This has become increasingly difficult, however, due to the digitisation of the telephone network. Access via internet is the solution for many but not all building management systems. The solution for existing building management systems is an internet modem with modem emulation. Such a modem reproduces the function of a dial-up modem but communicates via internet (both wireless 4G and fixed internet). This makes modifying or replacing existing building management systems unnecessary. The SVM-X56 is a good example. This modem, developed in collaboration with Rensen Building Environments, makes accessing the Priva HX and Blue-ID systems very simple.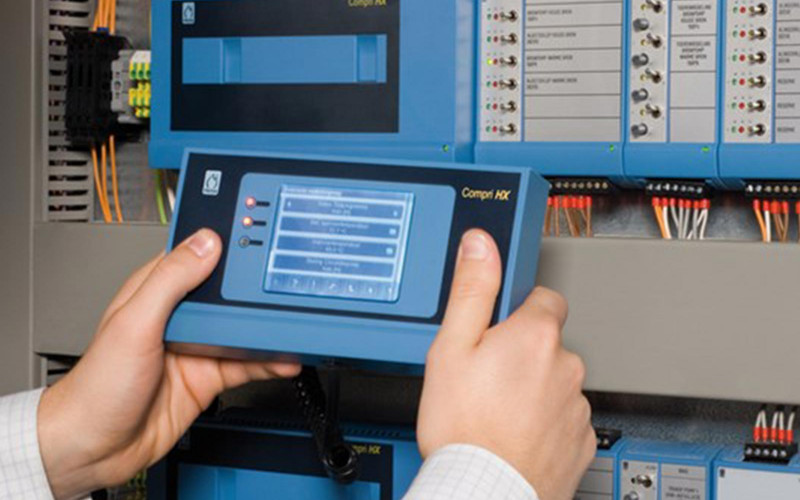 24/7 monitoring of PLC or SCADA system
A special version of the SVM modem was developed for the 24/7 monitoring of a PLC or SCADA system: the SVM-X77. Via a Watchdog, the SVM-X77 determines whether the PLC or the SCADA system is still functioning properly. The alarm device will issue an alert when the connection to the PLC or the SCADA system is lost.
The benefits: support for additional AT commands
Trigger Watchdog via AT command
Hayes handler via ethernet
Extra functionality AT+CMGS command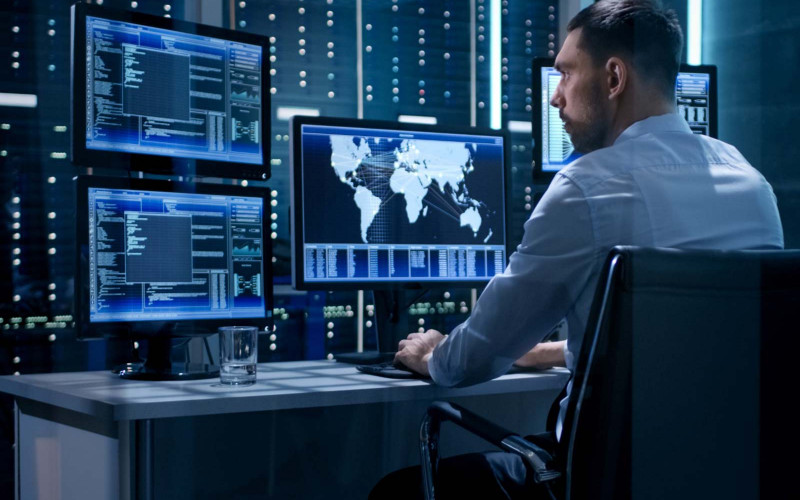 Don't miss relevant information about alarms and telecom network changes
Subscribe to our newsletter and receive regular updates about specific alarm products or developments for livestock farming. We take your privacy seriously and therefore point out our privacy statement. After registration you can unsubscribe at any time by clicking 'unsubscribe' in the footer of each newsletter or better yet, adjust your preferences so that you only receive the information that is relevant to you.
Sign up for our newsletter