The portal for Octalarm alarm diallers: portal.octalarm.com
An online portal has been specially developed for Octalarm alarm diallers. With this, all internet-connected devices worldwide can be set up and managed remotely. This applies to mobile internet (4G/5G) as well as to fixed internet (via UTP cable). In this way, current alarm statuses of all inputs per dialler are always within reach, all devices in the field are visible in one place, and setting up and managing the alarms becomes even more user-friendly.
In combination with a company account on the portal, use can also be made of the free Adesys Alarm app.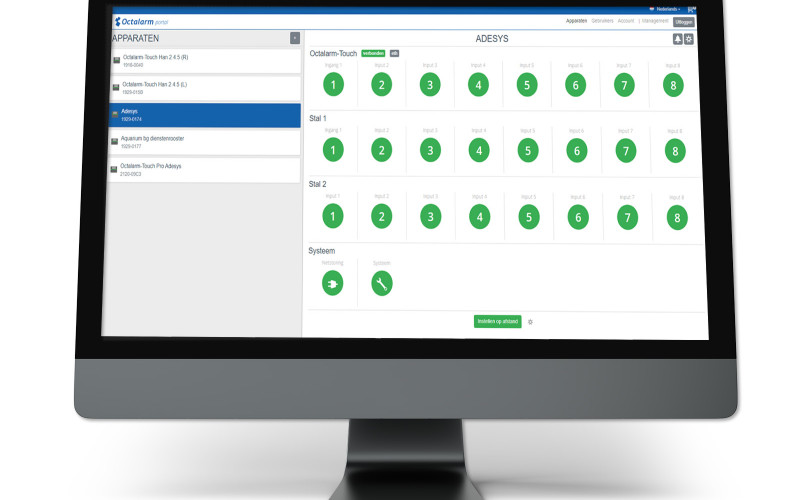 The portal in a nutshell

Worldwide access to your Octalarm diallers
Insight over multiple devices at different locations possible
FREE with every Octalarm dialler
Makes helpdesk support and answering technical questions easier
Frequently Asked Questions (FAQ's)
Is your question not listed?
Please do not hesitate to contact our helpdesk. They can be reached on Monday to Friday from 8:30 am to 5:00 pm on telephone number +31 174 794024 or by Email at helpdesk@adesys.nl.
Related products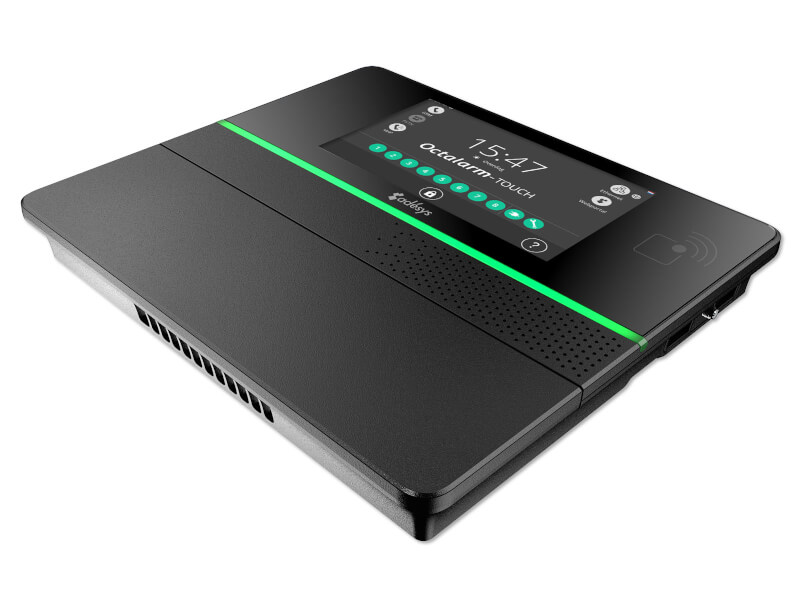 Octalarm-Touch
Alarm dialler with the latest technologies for monitoring critical technical processes to prevent damage and production loss.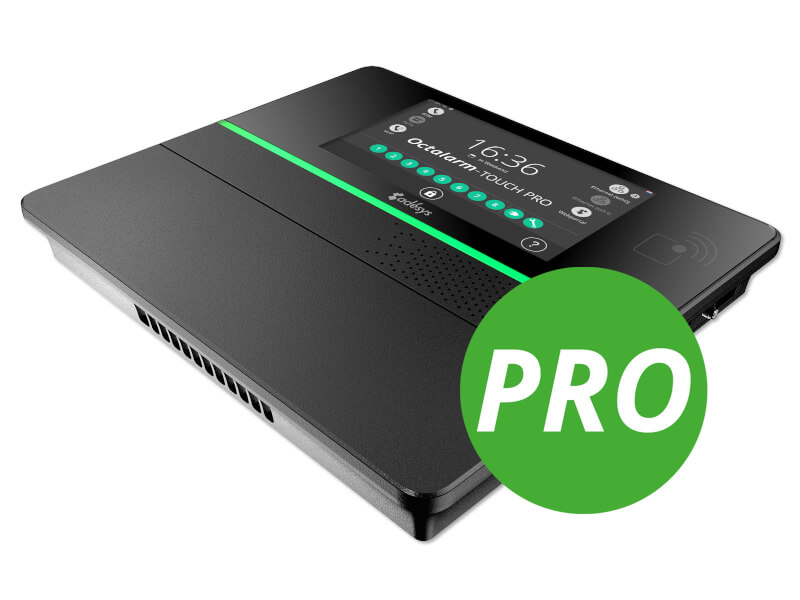 Octalarm-Touch Pro
Alarm dialler for network controlled alarms via the Adésys standard "Octalarm Link". For registration of large numbers of alarms via separate network interface.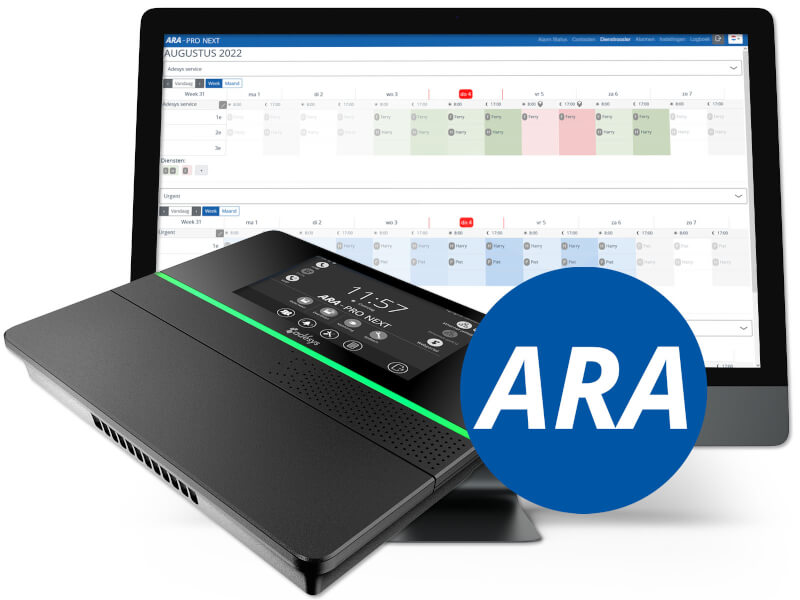 ARA-Pro Next
Monitoring multiple technical installations with clear alarm handling for large numbers of alarms with a duty roster for service people.