Insight into your technical processes on your smartphone, anywhere and anytime!
The Adésys measuring centre 'Check my process' is a cloud platform to support the SVA 4G alarm dialler and SVL 4G Weblogger. Through this platform, the alarms and measured values ​​from your technical processes are visible on your smartphone, tablet or PC. This way you have insight into the status of your technical installations, anywhere and anytime.
Linking these products to Check my process can easily be done by entering the IMEI number. This number is stated on the connection sticker. Once the link has been made, you will see the input statuses of the SVA or SVL on the website Check my process.
The Benefits
Online overview of multiple monitoring sites
Easily changing settings remotely
Convenient display of current alert statuses and measured values from your process
Insight into the history of alarms and measured values from your technical installations
Trend display of meassured process data
User-friendly displays on pc, tablet or smartphone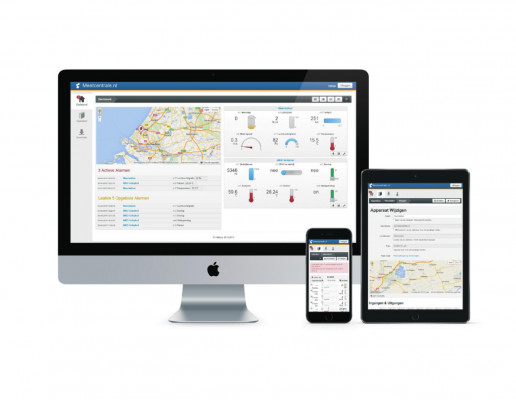 Free demo: see it for yourself
Enter your details below and you will have direct access to the demo account.
Order Checkmyprocess.com
The SVA 4G alarm dialler and the SVL 4G Weblogger can be connected with the Adésys measuring centre via a fixed Ethernet connection or the built-in 4G module. To take out an annual subscription to Checkmyprocess.com, you can contact our sales department. Billing for the subscription is quarterly.