Malfunction in remote setting Checkmyprocess and problems line monitoring ACC
Thursday 19 August 2021
Additional information on the advice not to actively use ACC anymore
As we don't support the ACC actively anymore since July 2021, we advise users who have enabled line monitoring of the ACC to deactivate it in the Octalarm-IP alarm dialler.
For more information on deactivating the ACC, please see our news release of 15 July 2020.
Alternative for remote setting of the Octalarm-IP
All Octalarm-IP alarm diallers that are connected to the internet can be easily set up in 2 ways with a pc or laptop:
with the free setup program IP-prog (downloadable under service/downloads);
with IP address alarm via a local company network / web browser.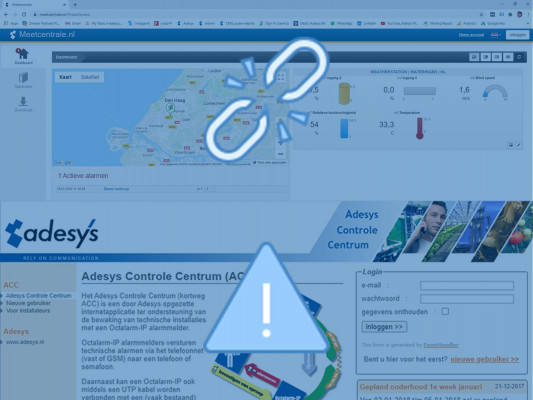 Share with:
Also read