Development of SVM-X56: how we started managing Priva systems via internet
An interesting initiative developed in 2016 between Rensen Building Environments en Adésys to develop a solution for the remote management of Priva systems. These systems have always been read out and managed via dial-up modems. The digitisation of the telephone network has made it increasingly difficult to continue this technique. Modifying Priva systems such as the HX line to enable online control is not simple, however. The objective, therefore, was to find a solution to replace the plug & play dial-up modem.
From dialling via a serial port to dialling via internet
Meeting that objective required extremely detailed knowledge of how a Priva system communicates via the serial port connected to the modem. Rensen, with their knowledge of Priva systems, and Adésys, with their knowledge of modem communication, embarked on this process together.
The result is the SVM-X56 modem, which can simulate the behaviour of a dial-up modem in relation to the Priva system. The Priva building management systems do not 'notice' that the dial-up modem has been replaced by a 4G internet modem. This makes it very simple to convert the connection to a 4G internet connection. If the customer has access to and can use fixed internet, the SVM-X56 van also communicate via a fixed internet connection. The Priva management software no longer sets up a connection via a telephone number; it does this via an IP address at the relevant location.
The SVM-X56 has since been deployed with great success by Rensen as well as many other installers in the building management sector. A fine example of successful collaboration between two parties with a wealth of knowledge.
Note: Rensen Building Environments has been designing highly complex building management systems since 1983. The control boxes for these systems are built at their own workshop in Uden. We have been collaborating with them in the field of modem communication and alarm diallers for remote management of building management systems for over 20 years.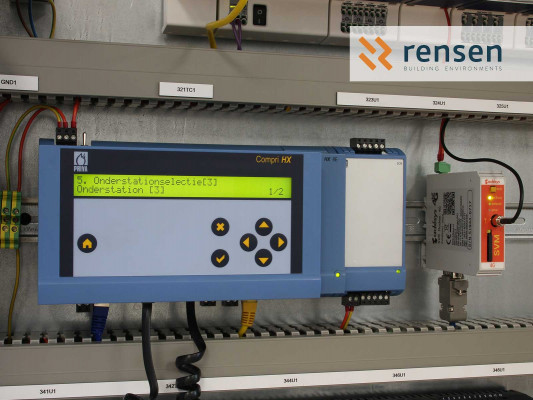 Share with:
Also read